This post is a preview of The Modern Witch's Guide to Imbolc online course. Click here to sign up now!
Altars are an important part of many witches' lives, as they serve as a sacred space to gather and practice magick. Altars can be incredibly simple or beautifully elaborate, they can be indoor or outdoor, and they can consist of anything that is spiritual and symbolic to you.
When building your Imbolc altar, consider the sabbat's correspondences and decorate your altar accordingly. Focus on particular colors, plants, crystals and other materials that are associated with the sabbat in order to draw your attention to the season.
Mini Imbolc Altar
Perhaps you have limited space to build a seasonal altar, or perhaps you live with others who are not aware of or do not support your spiritual practice. Luckily, there is still a great option for an Imbolc altar that is cognizant of these issues! This mini Imbolc altar represents the return of spring and new growth from beneath the snow-covered land.
Tools and Supplies Needed:
Small glass jar or cup
Salt or sugar
Bay leaves
White tealight
Directions:
Fill the glass jar or cup about half full with salt or sugar.
Nestle the tealight candle into the salt or sugar.
Place the bay leaves upright in the salt or sugar, behind the candle, as if they are growing out of the "snow."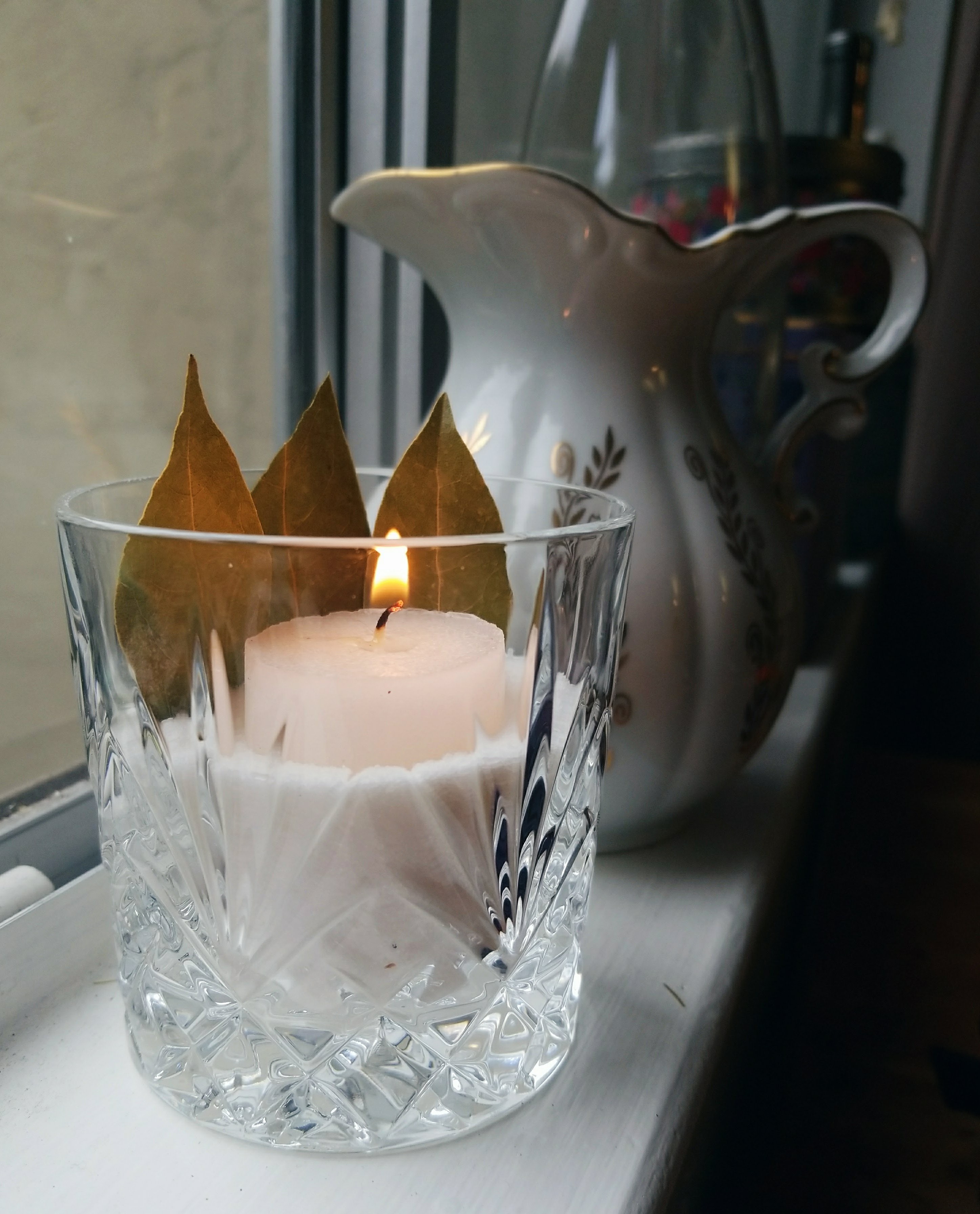 For even more ideas on building Imbolc altars, inside and out in the snow, sign up for The Modern Witch's Guide to Imbolc online course. Click here to sign up now!
Not sure if you want to sign up for the whole course yet? Sign up for our free email course, The Modern Witch's Guide to the Sabbats, and receive two emails per month about the upcoming sabbat for the duration of 2018!